Blonde Hair Color Inspiration: Few Shades to Choose From
There is a vast array of shades to choose from when it comes to blonde hair color inspiration. From platinum blonde to honey blonde, everyone has a perfect color. So, if you're looking to change up your hair color this season, read on for some inspiring ideas. With so many flattering shades to choose from, it can be tough to decide on just one! But don't worry – we've got you covered. Read on for some of our favorite shades of blonde hair color that are sure to inspire you. Whether you're looking for something natural and understated or something more dramatic and eye-catching, we've got the perfect hue for you. So, what are you waiting for? Get inspired by these gorgeous shades of blonde hair color today.
What are all the different shades of blonde?
Blonde hair color is a popular choice for women around the world. The many shades of blonde can be flattering on any skin tone and work well with any style. So, whether you're looking to go highlights, all-over blonde, or add some lightness to your current color, these are our favorite shades of blonde to inspire your next look.
If you are looking for a way to change your natural hair color, blonde is the best choice. This shade will make any girl look younger and fresher. It also comes in different shades that can be used as highlights or all-over colors. Here's a list of blonde hair colors to inspire you: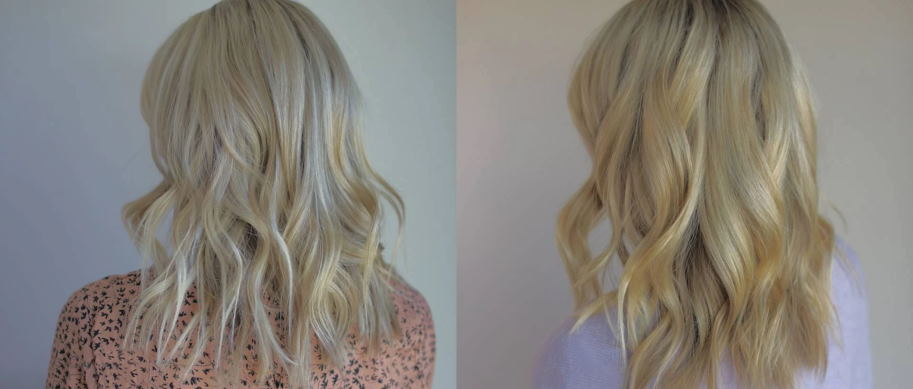 Caramel Blonde – This shade is great if you want to add texture and dimension to your locks to enhance your haircut and hairstyle even more. You can choose between medium or light caramel hues depending on what matches your skin tone better.
Butterscotch Blonde – If you have fair skin, this shade of blonde will suit it well because it has gold tones that complement pale complexions. It will also brighten up your look and make you look more radiant.
Golden Blonde – Golden blonde is a great color for those who want to go lighter but are afraid of going too light. This shade has warm tones that will flatter any skin tone. It's perfect if you want to add some brightness to your hair color.
Platinum Blonde – Platinum blonde is the lightest shade of blonde, and it can be quite high-maintenance because it requires regular touch-ups to maintain its icy hue. But, if you have the time and money to spare, this shade will give you an ethereal look that is sure to turn heads wherever you go.
How do I find the right shade of blonde?
Are you considering going blonde but not sure what color will look best on you? Take a look at these tips to find the perfect shade of blonde for your complexion. Blonde can be a great way to brighten up your look, but choosing the right color for your skin tone is important. With so many shades of blonde available, it can be tough to decide which one is right for you. But don't worry – we're here to help! Keep reading for tips on how to find the right shade of blonde for your skin tone.
There are a few things to consider when finding the right shade of blonde. The first is your skin tone. Blondes with cool undertones usually have light blue eyes and pinkish skin. On the other hand, you will likely have green or hazel eyes and golden skin if you have warm undertones.
The second thing to consider is your hair color. Blondes can be any color, including light brown, dark brown, black, red, and even purple! If you want to go lighter than your natural color, it's important to use a bleach bath before applying the blonde dye. A bleach bath will remove any unwanted pigment from your hair and make the dye application process much smoother.
Once you've determined your skin tone and hair color, it's time to find the right shade of blonde. There are a few different blondes, including cool platinum, warm honey, and neutral beige. If you're unsure which type of blonde is best for you, ask your stylist for advice.
Once you've found the right shade of blonde, it's important to take care of your hair! Blondes require more frequent haircare than other shades because their hair is more prone to dryness and damage. Be sure to use a good shampoo and conditioner specifically designed for blondes, and avoid using hot tools frequently. With the right products and routine, your blonde hair will look healthy and natural for months at a time!