Natural Eyeshadow Makeup Looks to Try
Whether you're looking for a natural eyeshadow look to take you from day to night or want a few simple tips to make your eyes pop, these looks are sure to inspire. There's a look here for everyone, from earthy browns and greens to shimmering golds and bronzes. So, grab your makeup brushes, and let's get started!
When you think of eyeshadow, what comes to mind? Bright colors, smokey looks, and a lot of blending, right? While all of those are popular looks, there's something to be said for keeping things natural. Natural eyeshadow makeup can be just as beautiful – and way more low-key – as the other options. So, if you're looking for a change in your beauty routine, or want to try something new, here are some natural eyeshadow makeup looks to try.
How do you make your eyeshadow look natural?
Achieving a natural-looking eyeshadow look can be tricky, but it's doable. With the right products and techniques, you can create a soft, flattering look that will complement your features. Read on for tips on how to make your eyeshadow look natural.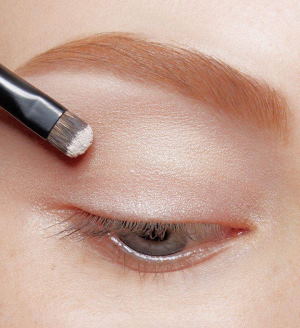 There are a few things to keep in mind when you're trying to make your eyeshadow look natural. First, choose a shade that matches your skin tone as closely as possible. Second, use a light hand when applying the shadow. And finally, blend, blend, blend! Using a fluffy brush will help you achieve a seamless finish.
If you're not sure which shades will work best for your skin tone, there are plenty of online tutorials that can help guide you. For example, a quick search on YouTube will yield dozens of results. Or, if you prefer to have someone do the job for you, most makeup counters offer complimentary lessons from their experts. So don't be afraid to ask for help – it's what they're there for!
When it comes to eyeshadow, less is more. A heavy hand can easily look overdone and artificial. So, start with a light layer and build up if needed.
Another key to achieving a natural look is blending your shadow well. Make sure to use a fluffy brush to buff the color into your lid, and don't forget to blend up into the crease as well. This will help soften any harsh lines and make your makeup look like it's been seamlessly applied.
If you're still not getting the results you want, try using a primer before applying your shadow. This will create a smooth base that will help ensure your makeup lasts all day long.
Natural eye makeup looks for a fresh, natural look
Are you looking for a natural way to wear eye makeup? If so, keep reading for some great tips! The best part is that these looks are perfect for any occasion, from everyday wear to special events. So whether you want something soft and subtle or a bit more dramatic, we've got you covered. Read on to find out more!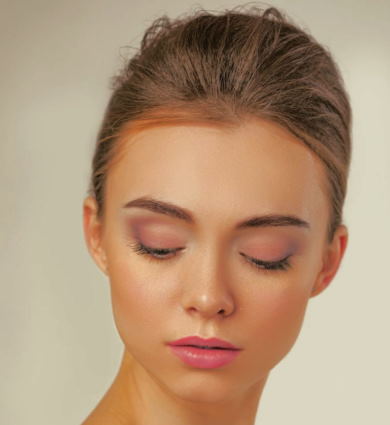 When it comes to natural eye makeup, less is more. The goal is to create a fresh and natural look that enhances your features without looking too overdone. Here are a few tips for achieving the perfect natural eye makeup look:
Start by applying a light layer of foundation or concealer to your eyelids. This will help neutralize the color of your lids and provide a smooth surface on which to apply your eye makeup.
Use a nude eyeshadow primer as your base color. A primer will help keep your eyeshadow in place all day long, and it will also give your eyeshadow a bit more depth and intensity.
Choose an earthy matte shadow as your primary lid color. Earthy browns and beiges are perfect for creating a natural eye makeup look, and the matte finish will help your shadow last longer without smudging or creasing.
Add depth to your eyes with a dark shade of eyeshadow in the same color family as your main lid color. Apply this darker shadow to the outer corner of your eye and blend it outwards towards the center of your lid. You can also use this darker color to define your lower lash line by applying it below each eyelash on both top lashes then blending it downwards with an angled brush.